Have Your Home Sided as Low as $145/month!*
NO Down Payment
NO Payments Due Until Job Completed
Need More Information? We Can Help!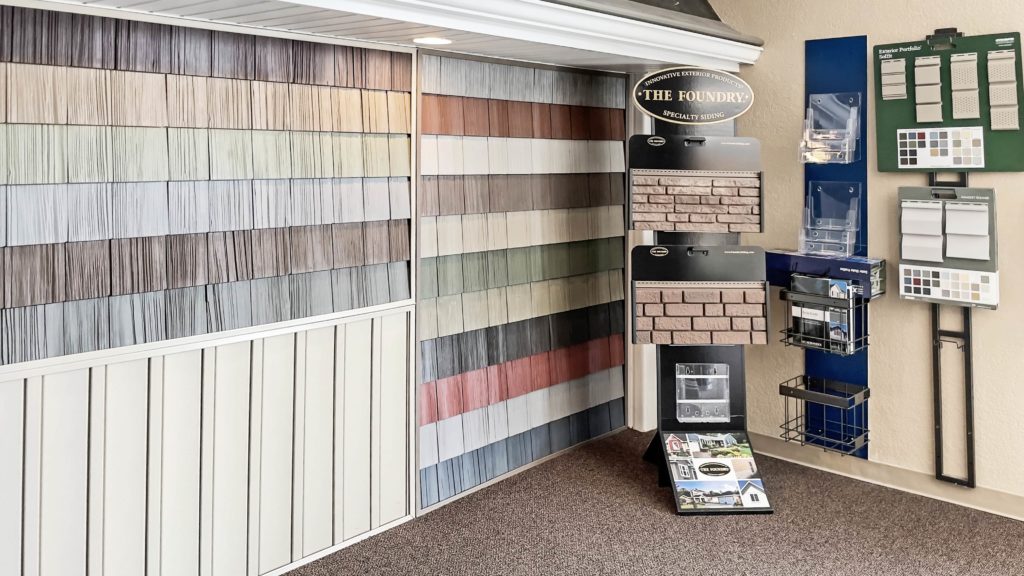 We offer vinyl siding in Double 4inch traditional clapboard, Double 5 inch  Dutch Lap, single 7 inch Board & Batten and 3 styles of single 7 inch vinyl Shake style.
We would Love to Side Your Home!
When you call Hoosier Windows & Siding, we do our best to treat you like the family we have here. We want your home improvement experience to be easy and hassle free for you from start to finish. Once you have set your appointment, we will come out, measure your home, then sit down and go through the vinyl siding options we can offer you, based on your thoughts, dreams and ideas.
Our biggest rule – we don't pressure you into signing on the spot. We will give you a comprehensive estimate based on your choices and options, then we give you the time YOU need to make your decision. If you have questions, we are always happy to answer them, on your terms.
When you do choose Hoosier Windows & Siding, it will be because of the quality products, people, professionalism and price – not because you were pressured to sign for some deeper discount or one time only offers.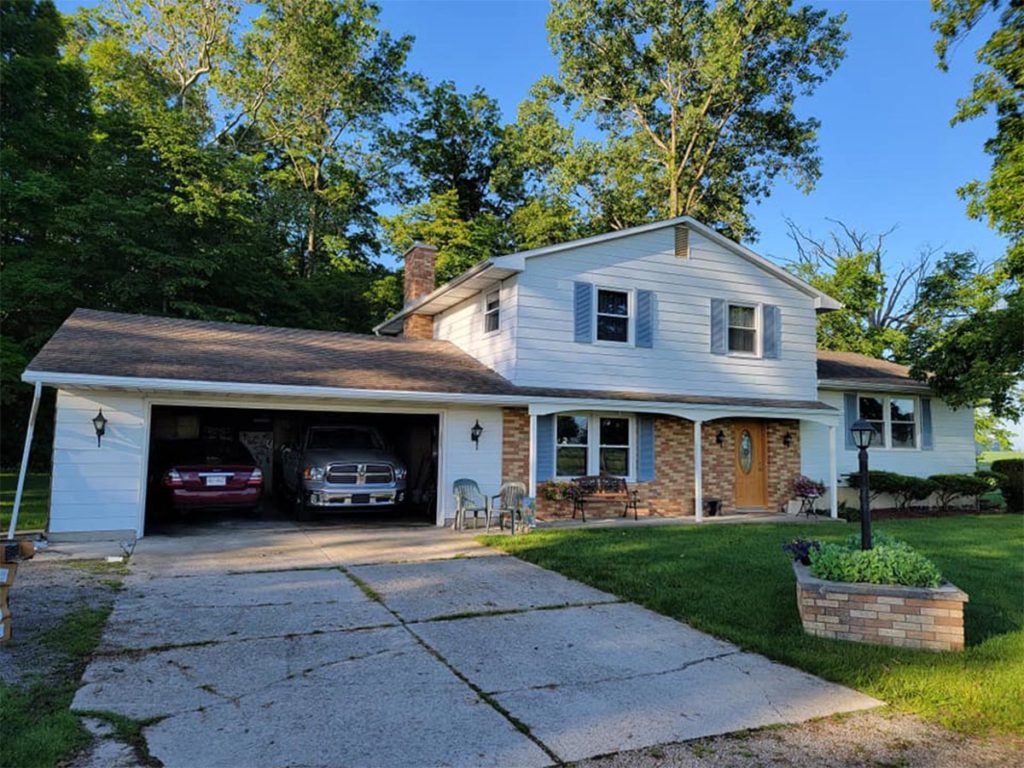 Let Hoosier Windows & Siding Beautify Your Home!
Some of the features and benefits that you can expect from our vinyl home siding include:
INDIVIDUAL STYLES
Whether you seek to express a clean, contemporary look, amplify the elegance of your home style or convey something more traditional, our siding styles give you true design flexibility. Every one of our styles has the look of natural cedar while thwarting time, weather, wear, and tear.
SUSTAINABLE
Our siding is engineered to eliminate the need for painting or staining and represents its environmental friendliness in many different ways – from production and manufacturing to transportation and installation. For example, virtually all scrap materials are recycled during production, and no hazardous materials are emitted when it is cut for installation.
ELEVATED BEAUTY
Our siding is a perfect balance of cedar-like beauty, commendable rigidity, weather endurance, and low maintenance. It's what people envision when they speak of a "put together" look.
RELENTLESS RELIABILITY
With its ample range of widths and colors, carefree upkeep, and rugged wind resistance, our siding embodies well thought-out design that stands up to the demands of time. In other words, its resilience is as good as it looks.
PERFECT COLOR
When it comes to how your siding presents itself, color is crucial. We pay a lot of attention to what's trending and what works. We develop our colors to keep their eye candy promise when they are fresh and down the road as well.
For more information about our siding installation services, or to schedule an estimate, contact Hoosier Windows & Siding today. In addition to our siding products, we are proud to offer doors, windows, and other home improvement products to residents of Indiana and Ohio. When you call, be sure to ask us about our convenient financing options.
*With approved credit, payment reflects an average 2,000 square feet of wall space.