FALL INTO SAVINGS BEFORE WINTER COMES!
WINDOWS | SIDING | DOORS | ROOFING
Welcome to Hoosier Windows & Siding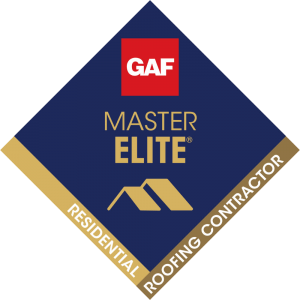 About Us
When residents of Fort Wayne, IN, and other nearby communities need new windows, vinyl siding, or doors, they know to rely on Hoosier Windows & Siding. Since 1955, we have been committed to providing a wide variety of quality home improvement products to customers in Indiana and Ohio, a tradition that continues today.
At Hoosier Windows & Siding, a family-owned business, we pride ourselves on customer service. "From Our Family to Yours" is our commitment. We want to welcome you into our family by providing you with the best products and customer support possible. One of the ways we do this is by working closely with you from product selection to installation. Our commitment to delivering quality and performance has established our excellent reputation in the community, along with an A+ Rating from the Better Business Bureau.
To learn more about our windows, siding, entry doors and roofing solutions, request your free in-home estimate, please contact Hoosier Windows & Siding today. We proudly serve customers across northern Indiana and Ohio and many other surrounding communities. Don't forget to ask about our convenient financing options and 20% off windows and siding when you call.
FALL INTO SAVINGS WITHZERO DOWN ON REPLACEMENT WINDOWS AND VINYL SIDING
Solar Control
Low-emissivity (Low-E) glass designed to reflect away radiant heat and minimize your home's exposure to ultraviolet radiation
Multi-layered
Multi-layered glass with Argon or Krypton gas fills
Vinyl Construction
A sturdy vinyl construction that will never crack, warp, rot, or otherwise deteriorate
Hoosier Windows & Siding is Your Window Replacement Company Located in Fort Wayne, Indiana
If your windows are old and you need to protect your home from temperature changes or reduce outside noise, it could be time to work with a professional windows company. Hoosier Windows & Siding provides quality services to improve your home. Serving all of Northern, Indiana.
Hoosier Windows & Siding Offers a Range of Window and Vinyl Siding Solutions
Hoosier Windows & Siding is a window installation company in Fort Wayne, Indiana. We offer quality vinyl siding and window options at great prices. Our multi-layered windows reflect heat, keeping your home cool in any weather. We offer a wide range of sizes and styles to give your home the perfect look. We also serve Warsaw, Columbia City, New Haven, Auburn, Decatur, Huntington, Bluffton, Kendallville, and Van Wert, OH.
Ask Us About Our Window and Vinyl Siding Installation Service
At Hoosier Windows & Siding, we specialize in offering timely siding, window, and door replacement services in Fort Wayne and Surrounding Areas. To find out more about our services, or for your estimate, reach out to our team today at (260) 748-7980.
Energy Efficient Vinyl Siding and Entry Doors in Fort Wayne
If you're looking for precise and timely siding, window, and door replacement services in Fort Wayne and the surrounding areas, you can count on the experts at Hoosier Windows & Siding to get the job done right.
Our team of highly-skilled professionals is dedicated to providing superior quality products, installation, and customer service. We use only the best materials, ensuring that your new windows and doors will last for years to come. With our experience, knowledge, and attention to detail, you can trust us to complete the job quickly and efficiently. Start the process today and contact us for a free consultation and estimate.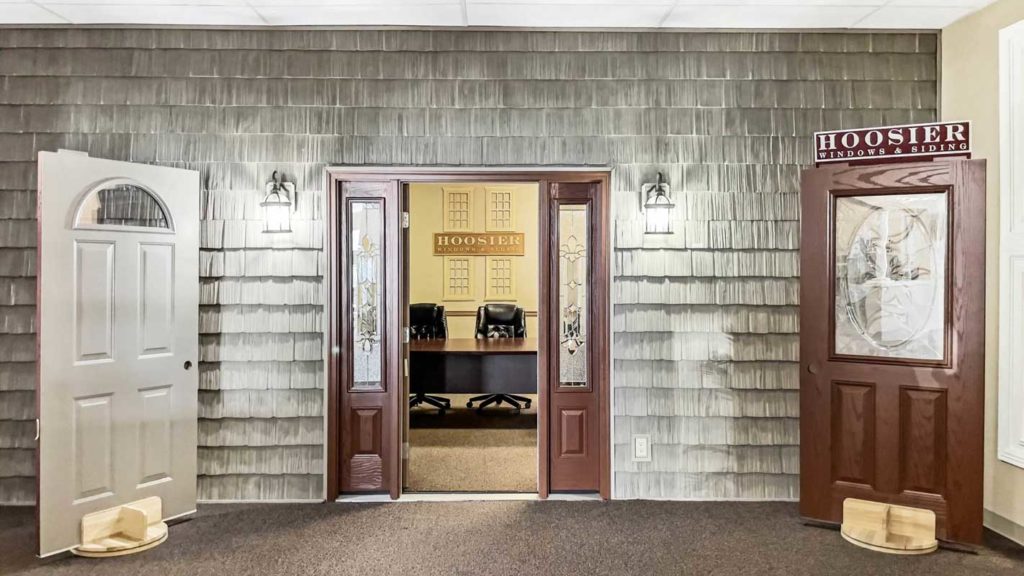 Hoosier Window and Siding – Fort Wayne, Indiana
For premium entry and patio door replacement in Indiana and Ohio, there is no better company to trust than Hoosier Windows & Siding. We carry a diverse selection of home doors from a variety of different manufacturers. The doors that we offer are also highly energy-efficient, designed to help keep your home's temperature stable year-round and cut down on your monthly energy costs.
Hoosier Windows and Vinyl Siding
If your home is in need of new vinyl siding, the experts at Hoosier Windows & Siding have just the products you need. Since 1955, we have been reliably providing first-rate home improvement products and installation services to homeowners throughout northern Indiana and Ohio. When you trust our company for your home siding, you can expect expert technicians that provide outstanding customer service. We pride ourselves on our quality and performance and treat every single one of our customers like family.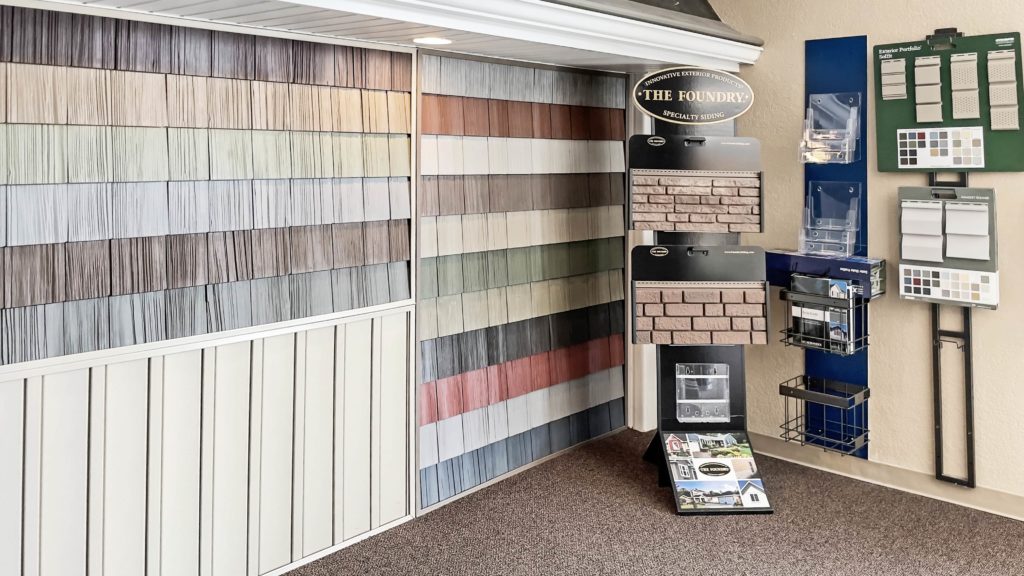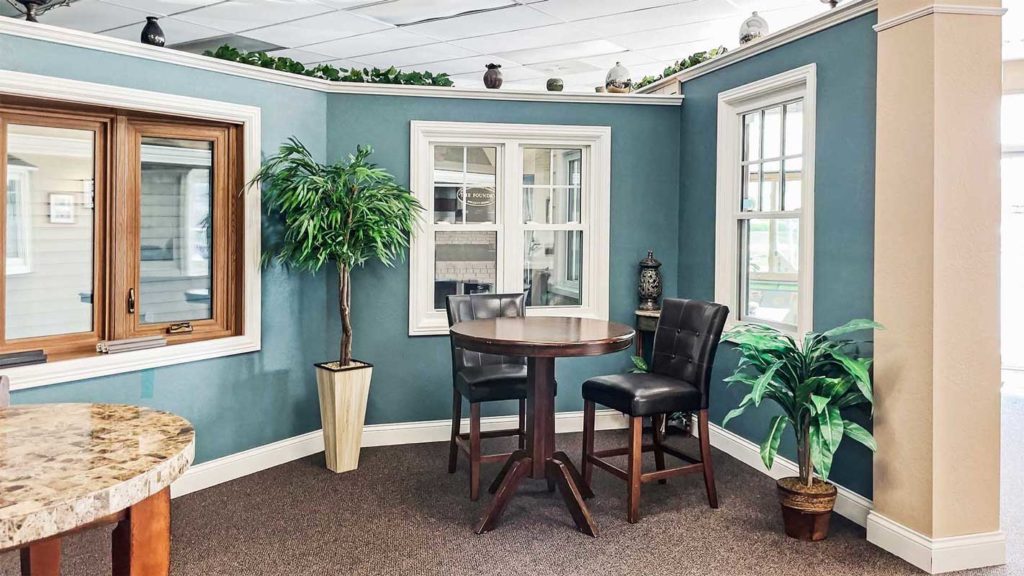 Hoosier Windows
Manufactured in the USA, the vinyl windows we offer are designed to provide both stunning visual appeal and maximum energy efficiency. These custom windows will not only add value to your home, but are also incredibly easy to maintain. And, they may lead to significant savings on your monthly cooling and heating costs by reducing the amount of heat that enters and escapes your home.
We got a new sliding glass door installed and we were very impressed with everyone we dealt with at Hoosier Windows! They even followed up after the install to make sure everything went smoothly! I know who I will be calling when I need new windows. I highly recommend them!
Hoosier provides an incredibly accommodating experience that can only be provided by people who care. They excel in fulfilling your needs with quality business and people. I will definitely be a returning customer.
Hoosier came out and replaced all our windows and siding. They did an excellent job of getting it all done on time and it looks great. I would recommend them to anyone and would buy again from this company!
My husband and I recently had six windows replaced by Hoosier Windows and Siding and are totally grateful and extremely happy with the results. It's even more quiet than before. It's a great update on our home. The job was completed fast and safely with grade A product. We highly recommend this Company. 
We had the best service from Hoosier windows! They removed our old window and installed our brand new one in an extremely reasonable amount of time. We had quick service when it came to getting a quote and then professional service when it came to installation. I will always recommend working with Hoosier windows when it comes to windows or doors.
Hoosier replaced our walkout basement sliding door. They were very professional and did it in a timely manner. I would definitely recommend.